Go to the Philadelphia Naval Shipyard ex-Yardbird Homepage
There are links on the site for e-mailing comments for inclusion in their message board.
Also there is some narrative on the history of the yard and the closing in 1996
To anyone on the Philadelphia Naval Shipyard ex-Yardbird Message Board:
I am still looking for info on any submarine plaques or memorials that are in the PhilaNSY area. Here is the link for USS BECUNA as shown in the INDEPENDENCE SEAPORT MUSEUM website.
Thanks in advance for any additional info. Feel free to e-mail me of anything new that comes to mind. Contact me HERE

---
NAUTICAL STUFF Flags - Morse Code - Knots



Naval Submarine League The Naval Submarine League was formed in 1982 with 4000+ members (1/4 are active) and allows it's members to demonstrate their strong and continuous support while providing a forum wherein this group can become acquainted with and educated on significant details of the goals and issues confronting the Submarine Force.
---
From HOW STUFF WORKS: Photonics Masts Replace Periscopes and how they will work
Also see their LINK PAGE for submarine stuff
---
FAST ATTACKS AND BOOMERS IN THE COLD WAR
An exhibition presented by National Museum of American History, Smithsonian Institution
---
Do you miss those old patrol movies? Look 'em up on the THE INTERNET MOVIE DATABASE

Submariners Association of Canada
USNTC Bainbridge Association
Veteran's News and Information Service
Military Veterans Patriotic Service Organizations of America
American Legion
WWII Veterans Web Site
Retired Enlisted Association
Disabled American Veterans (DAV)
National VFW
Getting Medals you earned.
Fleet Reserve Association (FRA)
USS SPERRY AS-12 ASSOCIATION
USS George Washington Carver Association

CNIC LINKS
Whats a CNIC? [ CNIC SITE INDEX Find your region and then your Base ]
Established on October 1, 2003, Commander, Navy Installations Command (CNIC) is the Echelon II command under the Chief of Naval Operations responsible for Navy-wide shore installation management. The stand up of CNIC was an effort in the continuation of fleet and regional shore installation management organizational alignment that began in 1997 with the reduction of installation management claimants from 18 to 8. The intent of CNIC is to establish a single shore installation management organization that will focus on installation effectiveness and improve the shore installation management community's ability to support the fleet.
Commander, Navy Installations Command has overall shore installation management responsibility and authority as the Budget Submitting Office for installation support and the Navy point of contact for installation policy and program execution oversight.
Commander, Navy Installations Command Headquarters is located in Building 168 on the Naval District Washington Anacostia Annex in Southwest Washington, D.C.
Naval Submarine Base New London CNIC
Naval Submarine Base Kings Bay CNIC
Naval Base Kitsap CNIC
Commander, Navy Region Hawaii CNIC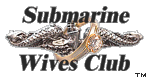 the All Hands archive
[ Copied from the ALL HANDS website]
Magazine of the U.S. Navy